Used or New Ford Car Financing in New London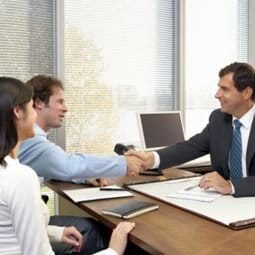 During any point in your shopping process, the discussion of Ford financing is an important one to have, which is why our team at Frick Ford knows to be available for all your questions. Discussing the option to lease or buy, how much to put as a down payment, and more are often the last thing on the mind of Wisconsin drivers, but we make it easier for you.
Financing Solutions Made Easy with Frick Ford
Do you want to lease your new Ford? This option lets you trade your crossover, SUV or truck after a few years for a brand-new one, and often means a lower monthly payment while buying means you see the loan through to the end until it is paid off. The result of buying a new or used vehicle is that you own it outright, and that's something that our Wisconsin drivers can appreciate.
Find out just how easy financing your next car can be with the help of Frick Ford
While financing a car can be a trying endeavor at other dealerships around your local area these days, you'll find it refreshingly simple here at Frick Ford. Feel free to fill out our online credit application to save some time, or drop by our dealership to ask our team any questions you might have.